How it works
Contribute automatically
Sign up once by choosing a monthly amount that works for you. Cancel anytime.
Help entrepreneurs in need
Kiva will automatically lend 100% of your funds to borrowers who need help reaching their goals. This could be anyone on Kiva, from farmers to students, artisans to shopkeepers.
Receive inspiring stories
We'll send you an update once a month, including who you supported and why it mattered.
As you're repaid, your funds will be automatically relent to borrowers in need, multiplying your impact
Monthly Good, delivered to your inbox
Once a month, we'll send you a dose of inspiration with an update on who your funds supported and how you're making a difference.
16 years, $1.7 billion in impact
With nearly $1.7 billion in loans funded, Kiva is a leading global nonprofit creating opportunity for communities in need around the world. Your support will help us continue to push boundaries. Join the movement of 2.0 million lenders who've supported 4.2 million borrowers.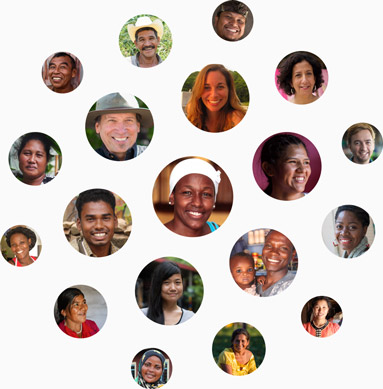 More about Kiva
Kiva is an international nonprofit, founded in 2005 and based in San Francisco, with a mission of expanding financial access to help underserved communities thrive. We celebrate and support people looking to create a better future for themselves, their families and their communities.
100% of funds lent on Kiva go to the field. Optional donations and support from our partners fund Kiva's operations.
Frequently Asked Questions